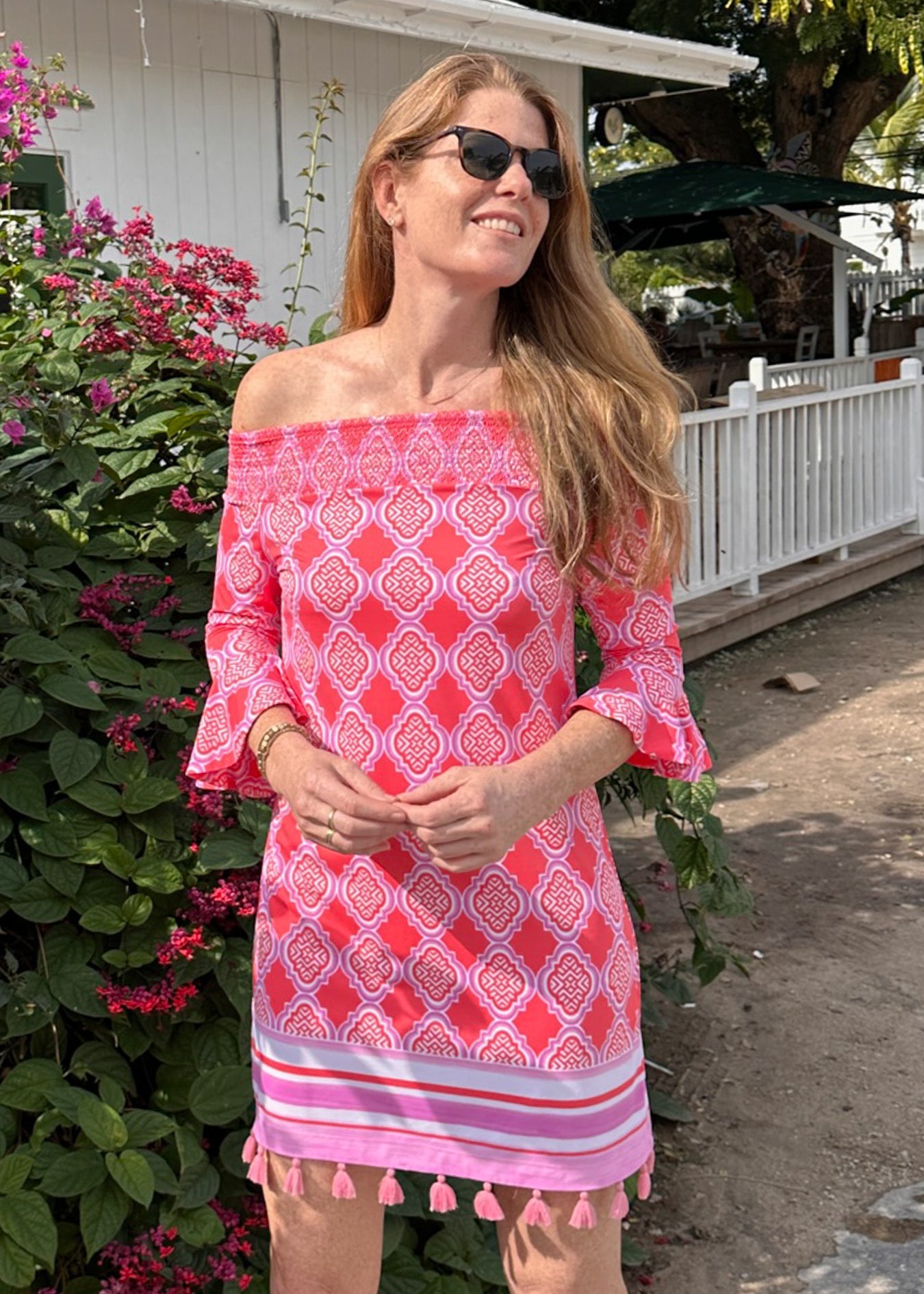 Behind The Design
"Blame it on my hair, but I've always had a passion for shades of orange. From an early age, the perfect pairing of orange & pink was omnipresent- I'd ALWAYS pick the orange construction paper and my little sister had her fave, pink. Orange & pink is still the perfect combo as evident in our new Boca print. It's like a stunning sunset with intricate design details in shades of yellow, orange, pink & a hint of purple." -Melissa, Founder
LEARN MORE
Local Faves
Where to Stay

Relax & unwind at the most luxurious resort in Boca, The Boca Raton. It features five distinct hotels at one iconic resort; find which one suits your dream vacay best!

What to Do

Take a private boat tour with The Boca Raton's boating experiences. Explore every corner of The Boca Raton on one of their three charming water taxis.

Where to Eat/Drink

If fine dining is what you're looking for, here's a pick that you cannot miss! Six Tables focuses on creating a quiet & intimate atmosphere perfect for a dinner date or celebration.
Boca Pink Rosé Sangria Cocktail
Whether you are hosting a dinner party or staying in for the night, this refreshing drink is perfect for you.


CHEERS